Oral Sedation & Nitrous Oxide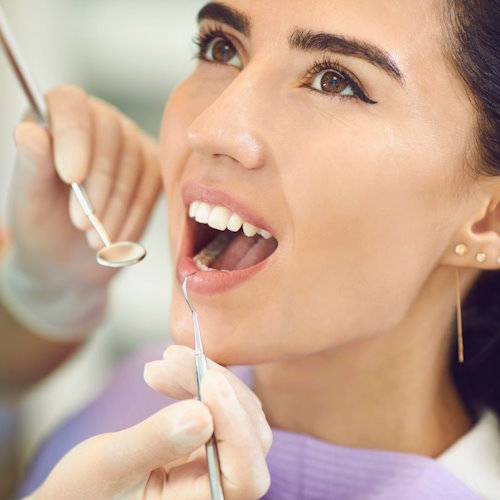 Are you seeking safe and effective oral sedation and nitrous oxide in Edmonton? Look only as far as Blue Quill Dental Centre.
Oral sedation is a method of sedation that involves taking medication by mouth to help you relax during dental procedures. It is commonly used for patients with dental anxiety or fear. The medication used for oral sedation can range from mild to moderate, depending on the level of sedation required. It reduces anxiety and induces relaxation, allowing you to undergo dental treatment comfortably.
Nitrous oxide, also known as laughing gas, is another popular sedation method used in dentistry. It is a colorless and odorless gas that is inhaled through a mask. Nitrous oxide helps to reduce anxiety and induce a state of relaxation. It is a mild sedative that allows you to remain conscious and responsive during the procedure.
Both oral sedation and nitrous oxide have several benefits. They help to alleviate anxiety and fear, making dental procedures more comfortable for patients. They also help to reduce pain and discomfort during treatment. Additionally, these sedation methods can help patients with a strong gag reflex or difficulty sitting still for long periods.
When comparing oral sedation and nitrous oxide, it is important to consider factors such as the level of sedation required, the duration of the procedure, and any specific patient needs. Oral sedation provides a deeper level of sedation than nitrous oxide, making it more suitable for patients with severe dental anxiety. Nitrous oxide, on the other hand, is a lighter sedative that wears off quickly, allowing patients to drive themselves home after the procedure.
At Blue Quill Dental Centre, your safety is our top priority. We take all necessary safety measures to administer oral sedation and nitrous oxide safely. Our experienced dental team will carefully evaluate your medical history and discuss any potential risks or concerns before proceeding with sedation.
A Comprehensive Lineup of Dental Care Services All Under One Roof