We strive to meet you and your family's dental care needs. Our clinic's goal is to provide you with a comfortable and stress-free experience.
Being a native Edmontonian, Dr. Gee is very familiar with the city and is actively involved with the local community. He is compassionate, understanding, and patient; and looks forward to working with your family at your next visit. Dr. Gee enjoys spending time with his children.
Dr. Bradley Gee graduated from the University of Toronto and is a member of the Alberta Dental Association and Canadian Dental Association. He is also a pianist and violist, and actively cheers for the Edmonton Oilers.
Dr. Campbell is a graduate of the University of Alberta (class of 1981) and is a life-long Edmonton resident. Dr. Campbell has a variety of experience and holds current certifications in IV and Oral Sedation, Nitrous Oxide Sedation, and Medical Acupuncture. He is a general dentist who enjoys many aspects of dentistry. Dr. Campbell also sits on two committees within the Alberta Dental Association.
In his spare time, he works with animal rescue organizations, and enjoys playing the guitar.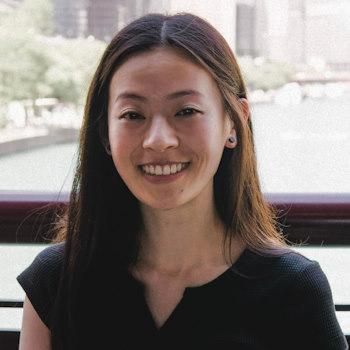 Dr. Liu completed her Doctor of Dental Surgery degree at the University of Alberta and is a member of the Alberta Dental Association and the Canadian Dental Association. She has lived in Edmonton for most of her life and is passionate about patient care and serving the community. She enjoys working with patients of all ages and cultural backgrounds.
In her free time, Dr. Liu likes to dance, read, and do puzzles. She also enjoys volunteering with charitable organizations such as Shine Dentistry.
Edmonton's Friendliest Dental Team
A Comprehensive Lineup of Dental Care Services All Under One Roof
Supported by modern technology
Convenient Care that Meets Your Needs
Personalized Care
We deliver a customized patient experience and allocate plenty of time for each appointment to ensure we truly understand our patients' needs and concerns.

Location
Our office is easily accessible via Whitemud Drive and/or Anthony Henday Drive. We have ample free parking on site. We're also just a short 15 minute walk from the Century Park LRT Station.

Dentistry for Children
We provide a dedicated treatment room for children with a television on the ceiling and nitrous oxide available, as needed, in order to make little ones feel more comfortable and relaxed.

Technology
We are invested in the latest technology, including soft tissue lasers, Sirona MCX5 milling, 3D scanning and imaging, and CAD/CAM to ensure the highest quality of care for our patients.

Languages
In addition to English, our staff is fluent and able to serve patients in Mandarin.

Financing Options
We accept most insurance plans and bill directly to your policy; however, co-payment on the day of the service is required. We accept payment by Visa, MasterCard, Debit, and Cash for your convenience. We also accept Denta Cards with interest-free payment plans.
Conveniently Located in Edmonton
Modern Technology
We leverage modern technology in our office to ensure the highest quality, and most comfortable, dental care for you and your family.
Our Soft Tissue Lasers, Sirona MCX5 Milling, 3D Scanning and Imaging, and CAD/CAM technologies (just to name a few) allow us to digitally capture the structure of your teeth and gums using safe optical and laser technology, which provides you with the following benefits:
Visualization – You are able to see your expected results immediately, in full detail, before deciding to move ahead with services, so that you can accurately decide if the discussed treatment is right for you.
Speed – Your appointments are much faster since we don't have to take molds of your teeth. Digital scanners and x-rays are processed instantly.
Comfort – No more goopy mess, or discomfort, to deal with while impressions are taken of your teeth. Digital dentistry is clean and comfortable.
Safety – Our digital scanners are radiation-free, which means they can be safely used for everyone, including children and pregnant women.
Results – Accuracy is far superior when leveraging digital tools. They provide for a far more nuanced mapping of your teeth and soft tissue, thus ensuring your treatment has the perfect fit and results.