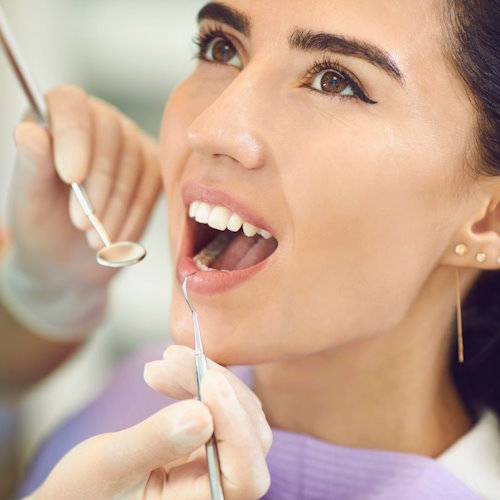 Are you looking to transform your smile effortlessly? Look only as far as Blue Quill Dental Centre in Edmonton. We offer Invisalign treatment, a solution for straightening your teeth without the hassle of traditional braces.
Invisalign is a popular orthodontic treatment using clear aligners to move your teeth into their desired position gradually. These aligners are virtually invisible, making them a discreet and convenient option for teens and adults. Unlike traditional braces, Invisalign aligners are removable, allowing you to eat, drink, and brush your teeth without any restrictions.
One of the key benefits of Invisalign is its ability to correct a wide range of dental issues, including overcrowding, gaps between teeth, and bite misalignment. Not only does Invisalign improve the appearance of your smile, but it also promotes better oral health by making it easier to clean your teeth and gums.
Our experienced dentist will create a customized treatment plan based on your needs. You will receive a series of clear aligners that you will wear for about two weeks each. As you progress through the aligners, your teeth gradually shift into their desired position.
When finding Invisalign providers in Edmonton, look no further than Blue Quill Dental Centre. Our team of professionals has extensive experience in Invisalign treatment and will guide you through every step of the process.
A Comprehensive Lineup of Dental Care Services All Under One Roof