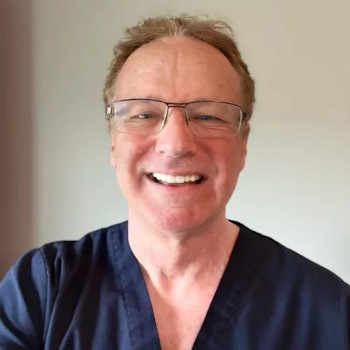 Dr. Campbell, a distinguished graduate of the University of Alberta's class of 1981, has proudly called Edmonton home for his entire life. Boasting a diverse and comprehensive portfolio of experience in dentistry, Dr. Campbell maintains up-to-date certifications in IV and Oral Sedation, Nitrous Oxide Sedation, and Medical Acupuncture, ensuring he is well-equipped to provide top-notch dental care to his patients.
As a general dentist, Dr. Campbell has a profound appreciation for the various facets of his profession, deriving great satisfaction from the wide range of procedures and patient interactions that his role entails. His commitment to the dental community extends beyond his practice, as he actively contributes to advancing dental standards and practices by participating in two pivotal committees within the Alberta Dental Association.
Outside of his professional commitments, Dr. Campbell is passionate about animal welfare, dedicating his free time to volunteering with local animal rescue organizations. He is also a music enthusiast with a particular fondness for playing the guitar. This hobby brings him great joy and relaxation. Dr. Campbell's multifaceted life reflects his dedication to his community, profession, and personal interests, marking him as a well-rounded individual and a valuable member of the Edmonton dental community.
A Comprehensive Lineup of Dental Care Services All Under One Roof